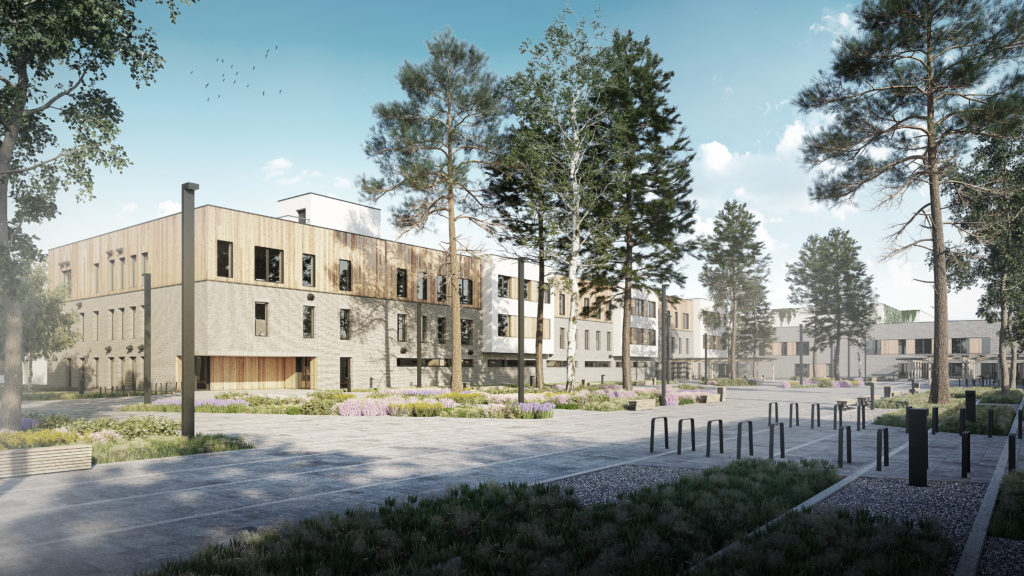 The school is located on Wspólna Street in Marki. It is a modern school facility designed in a way that allows convenient and functional arrangement of space.
The building is characterized by modern and energy-saving technological solutions.
The building contains rooms used for teaching the curriculum for primary school students, as well as additional functions serving the whole establishment, i.e. a feeding and library complex.
These functions are accessible directly from the school building and also have independent, separate, direct access from the entrance square. The Nutrition team and the library are designed to provide independent service to school students and other users.
4 Overground storeys
1 Underground storeys
300 Parking spaces
The recreational complex includes, among others:
Swimming pool
SPA area
auditorium
fitness room
Room for combat sports
climbing walls